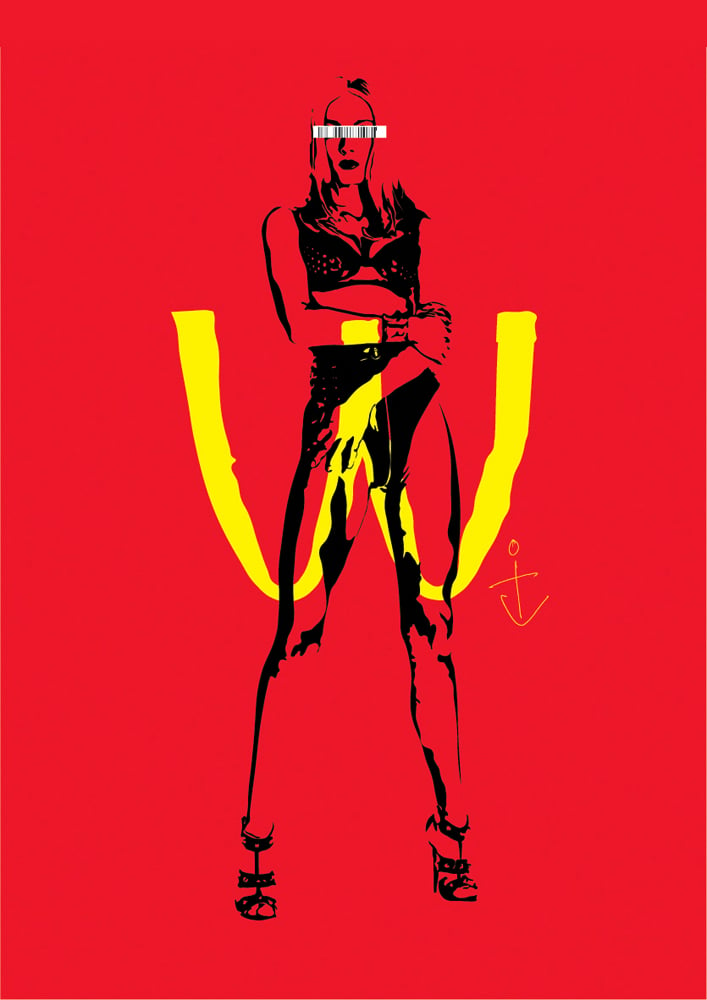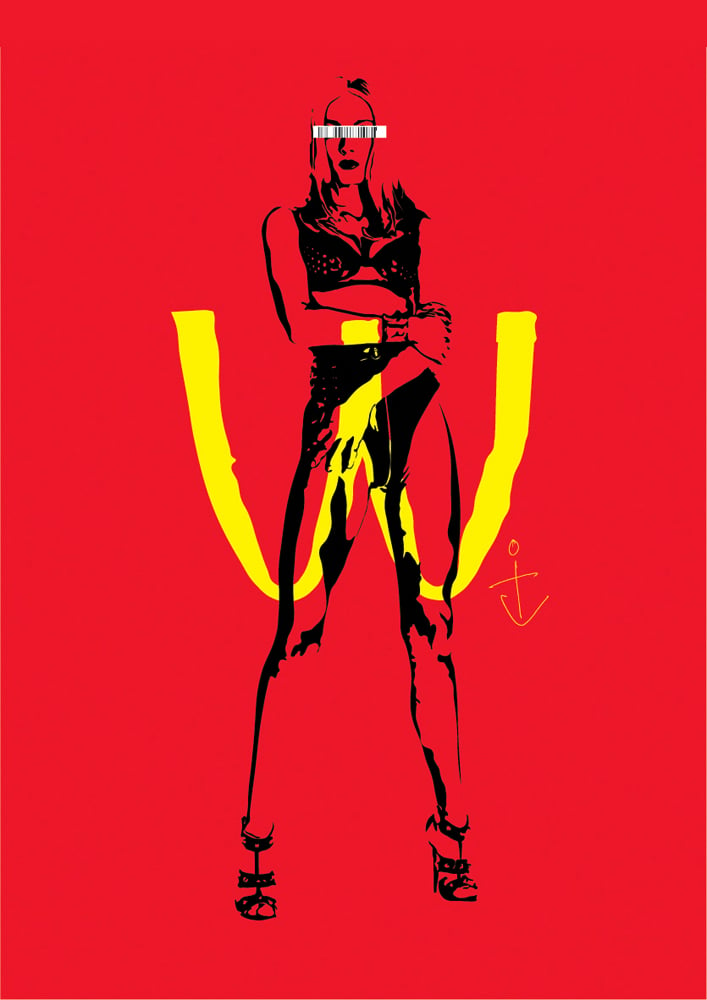 'Mac Wanker' A3 Litho Print
£25.00 / On Sale
3-Colour A3 Litho Print
(Black / PMS 185 Red / PMS 810 Fluoro Yellow)
Mac Wanker (1999) was originally designed as a personal extension / response to TDR™'s own Campag Velocet Bon Chic Bon Genre album artwork and first appeared in public as part of a dedicated TDR™ gallery spread / feature in Sleazenation magazine (also 1999). Design adapted for a large format banner for the TDR™ Brain Aided Design™ show in La Capella De L'antic Hospital De La Santa Creu in Barcelona as part of Sonar 2002. The A3 print version available here was created for the launch of The Peoples Bureau For Consumer Information (2003).
_________________________________________________________________
Shipping Info:
- All items shipped to UK via Royal Mail '1st Class Recorded' / Rest Of World via Royal Mail 'International Signed For'
- Quoted Shipping prices include postage costs, packaging, office overheads & administration costs (processing orders/taking items to Post Office etc)
- If multiple purchased items can be shipped in fewer parcels, the difference in shipping costs will be manually refunded, after the sale has completed (the online system does not allow for this beforehand).