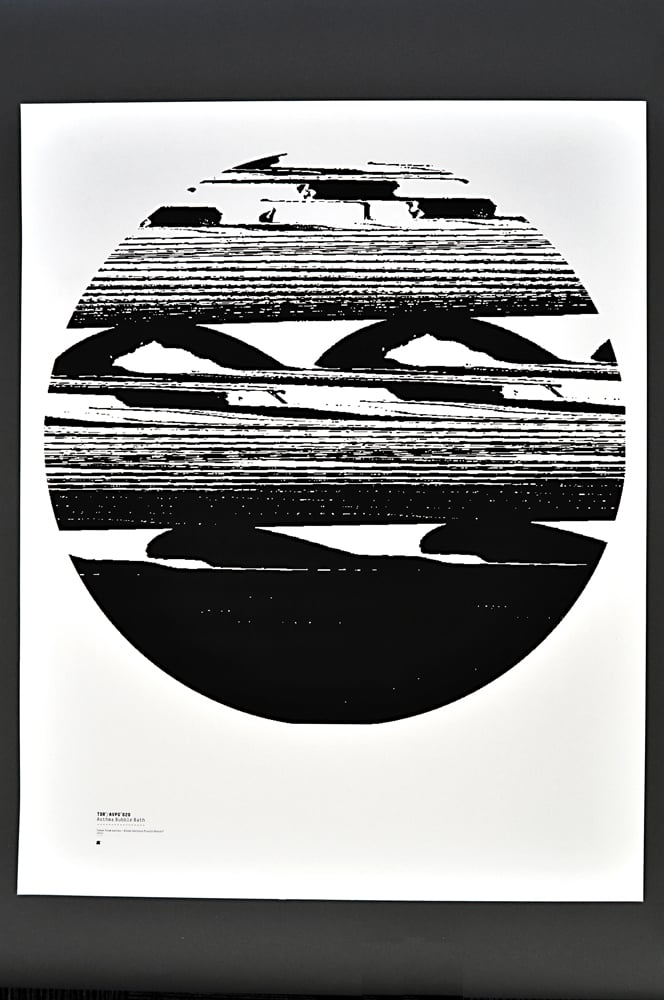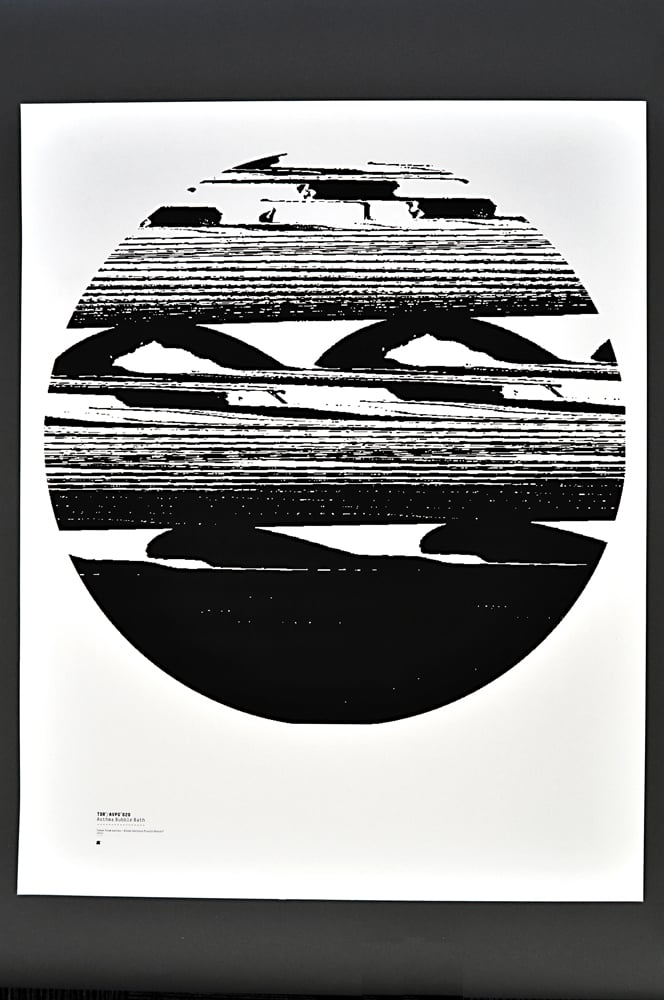 No. 020 | AVPG 2012 | Asthma Bubble Bath | 1 only | Ever
£250.00 / Sold Out
No. 020 | AVPG 2012 | Asthma Bubble Bath | 1 only | Ever | From the Atoms Vectors Pixels Ghosts™ series, 2012
Please note each AVPG print is a one off specially created exhibition piece from the Atoms Vectors Pixel Ghosts 2012 Exhibition, The print is in excellent condition. However, please be aware, it is from a one off originals created for a specific bespoke exhibition, therefore, as a piece shown in the two AVPG shows (not a reproduction) there may be some faint battle-scars from the hanging / transportation. These marks are the signs of life: they aren't significant, don't compromise the art itself, and if anything add to the kudos of the print.
24 x 36" Black digital print on art paper.
One only. Stamped and signed.
About AVPG:
"Atoms Vectors Pixels Ghosts™ are ideas and fictions snatched from the ether... they map the slippery echoes of our memories becoming history. They are the marks we make, the liberties we take and the fingerprints we leave; the DNA of motion standing still when change becomes the norm. They are mirrors — what do you see?"
AVPG™ was launched at Sheffield's S1 Artspace in March 2012 as a fluid dissolve of morse-coded 7m diameter projections flooding the gallery space. (visit http://vimeo.com 41905073 for LCM's event edit from soon-come TDR™ film). The documents in this series are the component glitches and shreds of TDR™'s ongoing mission past, present and forever, and were originally output for Glasgow's Repositioned Gallery AVPG™–show in May 2012. Some were shown subsequently at Made North, Sheffield in 2014 as part of TDR™'s Glitchmare on Sheaf Street (Sheffield Design Weekender).