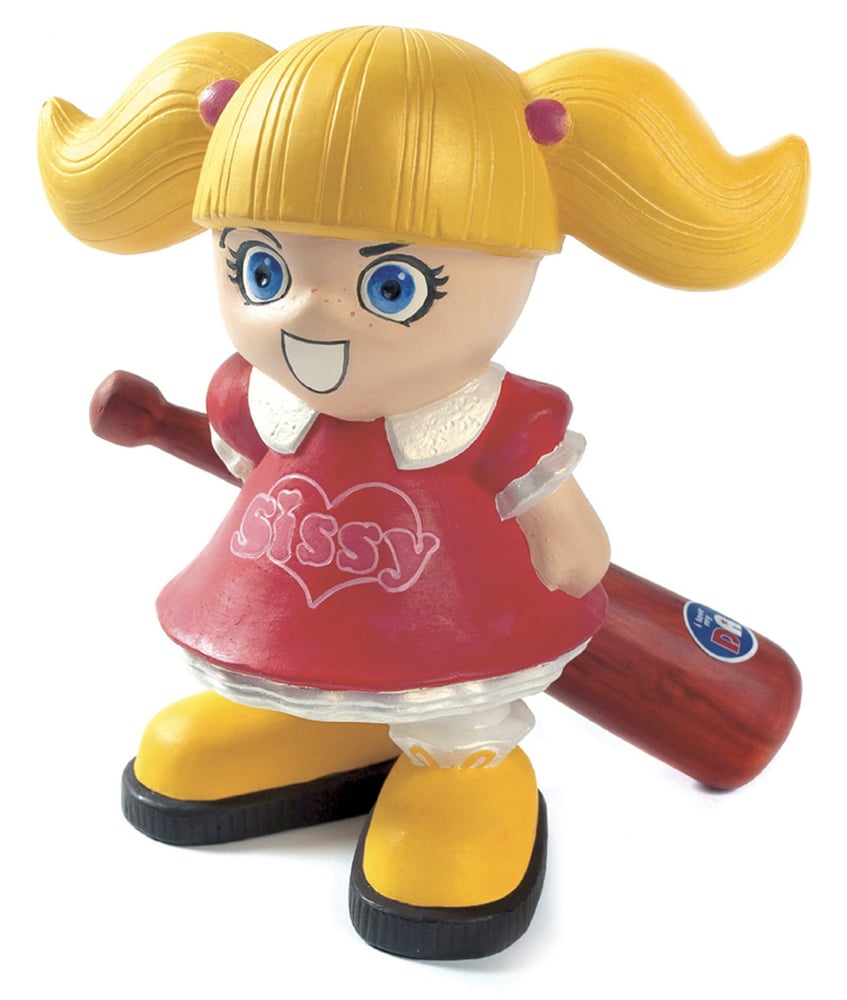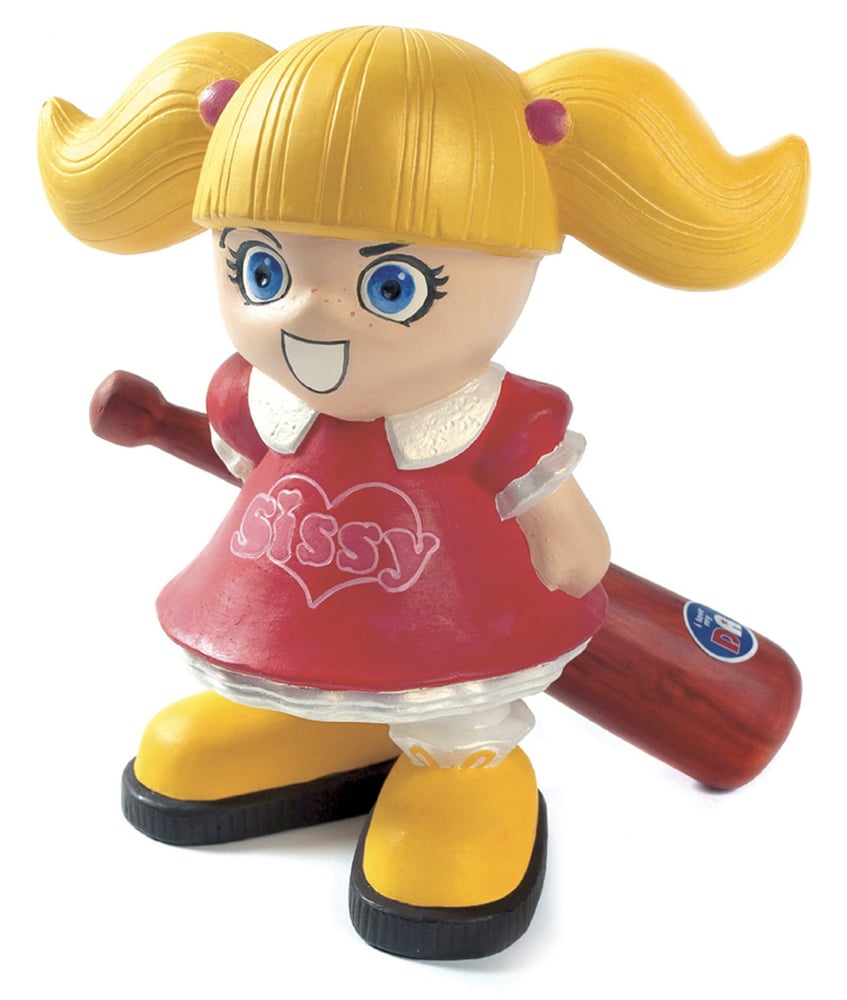 'Sissy' Doll
£125.00 / On Sale
There are 300 numbered DR Sissy™ Hakata dolls.
Only 35 or so remain the TDR™ Archive.
They want to break free.
The origins of the Hakata doll lie in 1608 when Kuroda Nagamasa moved into rule the county of Chikuzen (Hakata area) in the north of the island of Kyushu. He summoned the best craftsmen from the land to build his new fortress, Fukuoka Castle, inadvertently precipitating the founding of the handicrafts and art culture for which the area remains famous today. The first simple clay figure Hakata doll was created by Soshichi Masaki, an artisan making roof tiles for the castle, who made pottery dolls as a hobby.
In the Meiji era, Hakata craft blossomed from making folk toys to decorative dolls which were exhibited in the 1900 Paris Exposition. There they gained a reputation for excellent craftsmanship and have since become representative of Japanese culture, extending over a wide range of characters; from beautiful women to kabuki stars, from warriors to children, and now, at last, DR-Sissy™.
The dolls are made from clay found near Fukuoka City. The clay is carved and sculpted to make an original figure which is then used to make a plaster cast from which up to 300 dolls can be made. The dolls are removed, dried, fired unglazed and then hand painted for final finishing.
Since a single artisan carries out the whole process from carving and sculpting to finishing, the dolls reflects the creativity of their maker in a way mass production can never match. This is why The Designers Republic™ chose to work with Yoshimasa Matsuo to create an antidote the contemporary mass-produced plastic designer-toy culture.
There are now about 100 Hakata Doll manufacturers who make traditional and creative Hakata dolls and DR-Sissy™ was the first 'modern culture' doll made by a credited Hakata craftsman.
Yoshimasa Matsuo says —
Look after your DR Sissy™
DR Sissy™ Hakata Doll is delicate.
If the doll have dust, don't use wet dustcloth.
Please use dry brush.
She don't like direct sunlight.
She like loud music.
_________________________________________________________________
Shipping Info:
- All items shipped to UK via Royal Mail '1st Class Recorded' / Rest Of World via Royal Mail 'International Signed For'
- Quoted Shipping prices include postage costs, packaging, office overheads & administration costs (processing orders/taking items to Post Office etc)
- If multiple purchased items can be shipped in fewer parcels, the difference in shipping costs will be manually refunded, after the sale has completed (the online system does not allow for this beforehand).